Secure one domain, boost rankings & maximize trust
The straightforward nature of Single Domain SSL Certificates is an ideal solution for any small, medium and large sized businesses, who are managing a single website. As a platinum partnership with leading CAs, OXABOX has a broad range of single domain SSL certificates like basic, standard or high assurance certificate that refers different validation standards, brands, price range and a certain amount of warranty. If you need SSL for your eCommerce business where users' trust plays an important role in online transactions, then you should go through the high assurance extended validation certificates.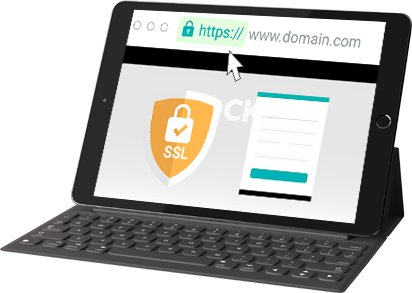 Secure One Site with Single SSL
With a Single Domain SSL Certificates you secure: One Domain (both WWW & non-WWW variations), Individual Sub-Domain, Host Name, IP Address, Mail Server …
Comodo Positive SSL
£ 10 /per year
SHA-2 Enabled
Domain Validation
domain.com + www.domain.com secured
CSR Encryption : 2048-bit
SSL Encryption : 256-bit
Warranty : $10,000 by Comodo
RapidSSL Standard certificate
£ 10 /per year
SHA-2 Enabled
Automated domain control validation
www and non-www domain names
CSR Encryption: 2048-bit
SSL Encryption: up to 256-bit
Warranty: $10,000 by RapidSSL
GeoTrust QuickSSL Premium
£ 40 /per year
SHA-2 Enabled
Domain authentication
www.domain.com + domain.com
CSR Encryption: 2048-bit
SSL Encryption: strong 256-bit encryption
Warranty: $500K by GeoTrust
The benefits of using Single Domain SSL Certificate
Standard SSLs are cheaper than
other type of certificates
Users can secure their
website within minutes
Do not need business
documents for verification
It supports 99.9% desktop and
mobile browsers
Get free "secure site seal"
to boost customer trust
It allows lifespan reissue
& unlimited server licenses
Contact
Want to learn more about SINGLE DOMAIN SSL?
Talk to our experts to see how SINGLE DOMAIN SSL can benefit your business.