Powerful, intelligent email and web threat protection for businesses
Symantec.cloud is an umbrella term for a family of security products that can be provisioned by your IT team in the cloud. Through the Symantec.cloud family, Email & Web Security encompasses three main products and two add-ons – all of which help to protect your mailboxes and web browsers from spam, malware and zero-day threats.
Backed by Symantec's Global Intelligence and comprehensive SLAs, you will receive powerful email and web threat protection that's designed to suit an Office 365 or Exchange Online environment. With always-on protection, Symantec.cloud can be deployed throughout your network from one single admin portal.
Email Safeguard
£ 1.99 /Per Month
Includes: Everything in Email Anti-Virus and
Anti-Spam Protection + Email Data Protection
and Email Image Control
Data loss prevention policy templates with
acceptable use policies
Granular controls by user, group, domain with admin, sender,
recipient notifications
Identify and control inappropriate content
Scan within email header, subject, body, attachment
File format-aware content scanning for attachments
Restrict by time, size and number of attachments
Predefined, customisable keyword dictionaries
and expression lists
Image composition analysis, image signatures
and texture analysis
Facial recognition, body positioning analysis,
flesh tone detection
Web Protect & Control
£ 2.49 /Per Month
Multi-layered anti-virus and anti-spyware defences
operating at internet level
Skeptic technology to protect against new malware
and web threats
Distributed global architecture supporting minimal latency
URL filtering policy-building engine
Highly configurable web policy enforcement
Roaming user support
Detailed and scheduled reporting
Email Protect
£ 1.49 /Per Month
Includes: Email Anti-Virus and Anti-Spam Protection
SMTP traffic processes and shaping
Symantec Intelligence supporting malware, URL, spam
Multi-layer malware analysis
Skeptic processes and URL link following
Bulk mail control for solicited messages
99% anti-spam effectiveness, 0.0003% accuracy target supported by SLA
End user email notifications for quarantine management
Protect your business email and
web browsing experiences
As one of the world's largest malware research companies, Symantec are a global leader in cyber security. Protect your Office 365 mailbox with either Email Protect or Email Safeguard. While the former is designed for lighter use as a basic guard against email viruses and spam, Email Safeguard also includes Data Protection and Image Control for email.
For a safe web browsing experience, Web Protect & Control features multi-layered anti-virus and anti-spyware defences at the internet level to help protect your business against cyber threats and stop employees clicking on malicious links.
The benefits of using Symantec. cloud Email & Web Security

Built-in AV Engine for
Ultimate Protection
Protects and defends user's mailboxes against cyber threats, including zero-day threats, with industry-leading security protection.

Blocks 99% Spam
99% of spam is captured before it reaches the mailbox, with 100% of emails delivered and 100% uptime availability, ensuring confidence in the software.
Easy Click for Emails
Supports users when they click an email link with speedy background checks to ensure link credibility and safe web browsing.
Quick Email and
Web Content Scans
Symantec scans an email within 60 seconds and identifies whether it houses malicious content, while web content is scanned within 100 milliseconds, leaving you to maximise business productivity.

Government-backed Protection
Symantec is used by many UK banks and the UK Government, so you can rest assured you're using the best email protection software on the market.
Enable GDPR ready DLP Policies
Your IT team can set policies that are GDPR ready, ensuring your business compliance needs are met.
Choose from add-ons…
The Symantec.cloud family of products also features various add-ons and bundles to help increase your business email and web protection. Choose to add Symantec Advanced Threat Protection for Email to an Email Protect or Safeguard license or add Web Smart Connect to a Web Protect & Control license.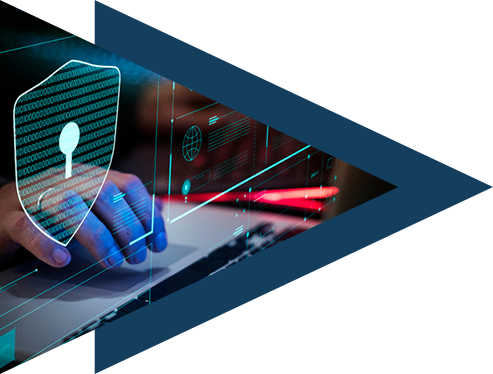 Contact
Want to learn more about SYMANTEC PROTECTION?
Talk to our experts to see how SYMANTEC PROTECTION can benefit your business.