How to Install Nextcloud in Oxacloud
Nextcloud puts your data at your fingertips and under your control. It allows you to Store your documents and photos, and manage your calendar and contacts in the cloud. This is a quick guide on how to quickly deploy a Nextcloud server on Oxacloud.
Step 1: Connect to the Ox Cloud platform. Sign up for free by clicking here and get a 14-day trial
Step 2: On the OXACLOUD console click on "Marketplace"
Step 3: Type Nextcloud in quick search bar
Step 4: Provide an environment name and select the region, then click "install"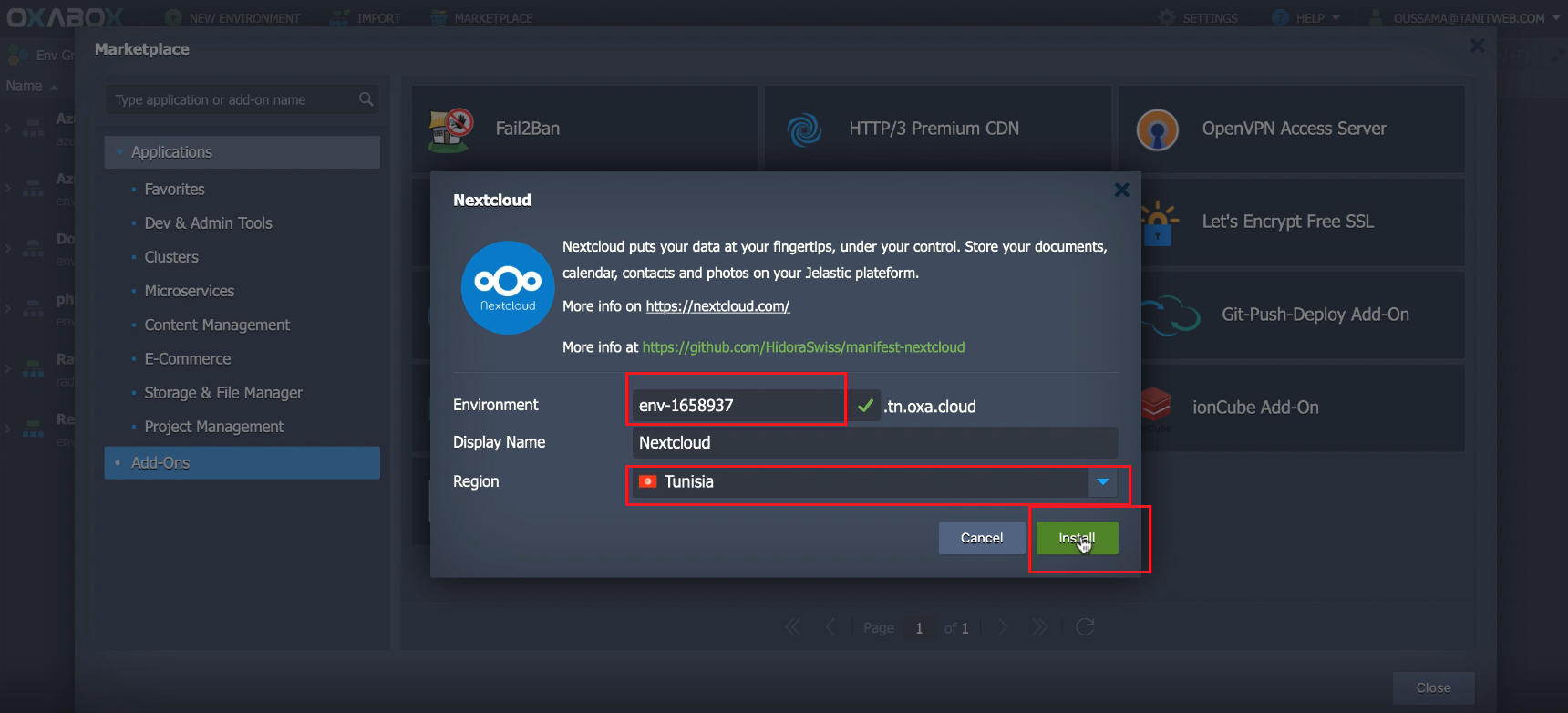 Step 5: Wait for the installation of the package, at the end of the installation click on Open in the browser
Step 6: Create your NEXTCLOUD account
This video shows you step by step how to install Nextcloud the online file storage and sharing solution on Oxacloud
Your solution is fully installed and you can start managing your files and collaborating with your team online and on oxacloud. For any assistance, you can email us at support@oxabox.com. Our support team is on hand to answer your questions and resolve any issues you may encounter during your trial period.