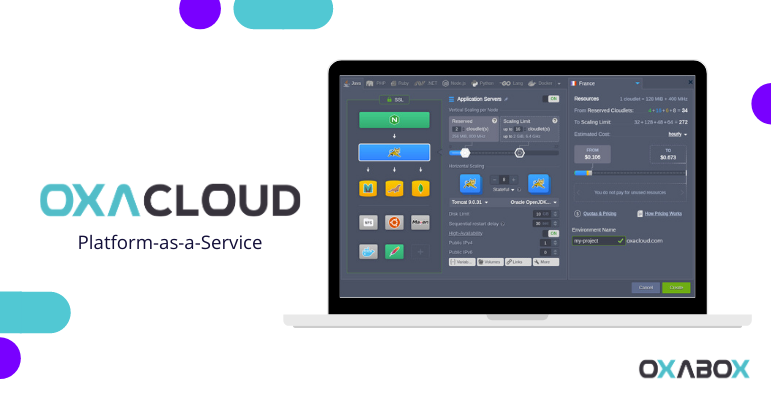 Oxacoloud: What is it? What advantages?
Oxacloud is a control panel that allows the integration of multi-cloud services. It's a bit like WHM / cPanel but hosted in a cloud and can also manage server clusters rather than a single server, and integrate many other cloud services: storage, CDN, DNS, etc.
While your primary service is may be hosting your apps, now you can offer much more than that.
Why use Oxacloud?
This platform allows users to deploy complex environments using very little technical knowledge and saving time. Many steps that require highly skilled administrators and developers, and which took many hours to set up, can all be completed with a few clicks.
With oxacloud you can install in 1 click more than 60 optimized and preconfigured applications: WordPress, Joomla, Drupal, Magento, ownCloud, PrestaShop, etc. Oxaloud also makes it possible to find and deploy any Docker image in seconds. If needed, you can easily install clustered apps or even clone them to create test environments.
Of course, there may be other solutions that can do similar things, but they don't offer all the functionality of oxacloud, or not as easy, or not as cost effective.
1- A powerful interface for managing cloud services
Oxacloud is a powerful tool that doesn't just manage and automate cloud services, it manages them all from one easy-to-use GUI panel. Whether you want to install an application, add load balancers, servers or additional memory or processors, everything is done in a few clicks
2- A clustered servers configuration
The obvious primary use of a panel like this is to configure cluster servers. What is a clustered server?
A server cluster is the process of combining multiple servers to allow your environment to handle more load.Most people run everything on one server. A server is used to respond to html requests, store the database, store files, receive and send emails, DNS, etc. Basically one server for everything.But when your site gets too big for a server or maybe you have so much traffic that a server can't handle it, then it's time for a cluster of servers. See the image below.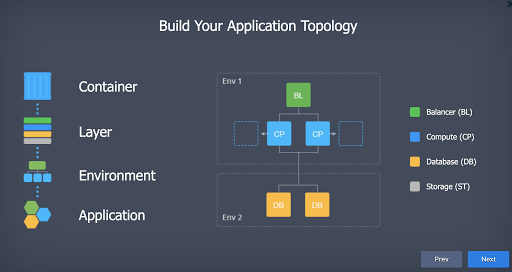 3- An establishment of elastic environments
Resize your resources transparently
Oxacloud platform allows you to modify the resources dedicated to your Web applications at any time without interruption. You can even automatically resize any app to whatever conditions you want.
Pay only what you actually use
Certainly you are not actually using your resources during the 365 days of the year. With Oxacloud, you pay only for the resources you really need while having the assurance that your applications are always available and performing.
Benefits for clients
hosting environments can scale to handle thousands of concurrent visitors or shrink during a time when there is less application traffic. This means less worry for irregular traffic websites and lower costs since they don't have to pay high fixed server costs to account for peak traffic.
People visiting websites hosted on servers managed by oxacloud will experience strong performance. The website or application loads quickly and there is virtually no slowdown, if ever.
The websites hosted on servers managed by jelastic are theoretically always active and always available. no slowdowns, no downtime, no 500 errors… no downtime at all. The jelastic hosting environments are all highly available with load balancers and multiple servers in cluster configuration to handle heavy load.
pay only for the resources you really need while having the confidence that your sites and apps stay available and perform well.
Do you want to use the Oxacloud PaaS platform? First, estimate the resources you need through a trial period and then use our simulator to determine the hourly or monthly price of your PaaS. You can adjust your setup at any time without any interruptions or additional fees if needed.