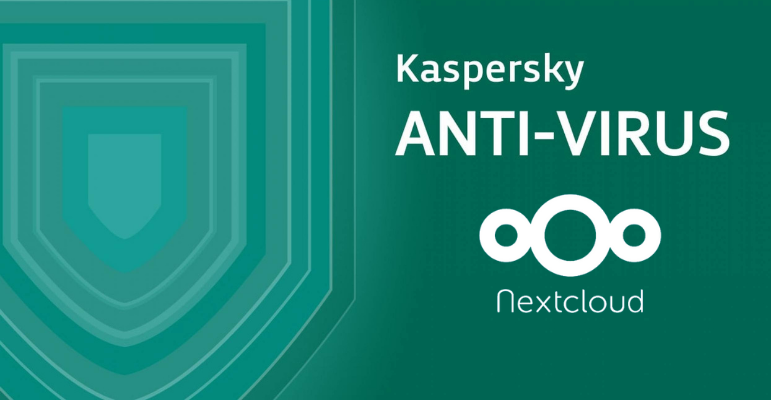 Nextcloud integrates Kaspersky antivirus protection
According to data collected by security software vendors, across 3 trillion events in 176 countries, more than half of hacker attacks in 2019 are based on credential theft using free viruses, 10% more than in 2018.
These security experts are alerting us to the rise in popularity of this malware and stress the need to use more than regular antivirus tools.
Dropbox, Google Drive, Microsoft OneDrive, NextCloud , … these file storage tools make our work life easier, but what about the security of our data uploaded to these public clouds. This is where Nextcloud comes in and gets a head start by integrating Kaspersky scan engine.
You can now scan your files and check them for viruses before uploading them to the server. Kaspesky scan engine uses heuristic analysis and machine learning technology to protect against a broad spectrum of malware such as trojans, adware, spyware, and phishing and adware URLs. It filters and blocks any potentially dangerous file uploaded by the client to the server and thus prevents its propagation to other users.
Concerned about providing the most secure online collaboration platform, Nextcloud CEO Frank Karlistcheck says companies can be confident that with Kaspersky's document exchange technology viruses cannot spread easily.
For Nextcloud customers, an open source version of antivirus is available, ClamAV virus scanning engine.
For more information on Nextcloud you can contact our experts, you can also test the solution for free by clicking here.